This is the gift guide for the kids who make you laugh and say the silliest things.  Whose smile lights up your day every… single… time.
If you need even more inspiration than these fantastic gifts check out even more ideas here.
Because… this is basically my go-to gift for boys ages 1-3.  It's amazing.  Yeah, it's a bit pricey but after three years of being rammed into the wall it still is in one piece.
Wanna Eat Cake T-Shirt from BlackSnaps
Because…. he is a cake MONSTER (just like his papa).
Fisher-Price Little People Lil Movers School Bus
Because… my son got this for his 1st birthday and both he and my 3 year old love it!  My one year old is so cute pushing it along the floor and he loves the lights. (And this similar airplane is pretty cool too)
Cozy Soft Pink Swaddle (also available in blue) from luvmother
Because… this beautiful blanket is high quality and ethically made.  And it will keep your precious ones cozy this winter and for years to come.
Custom Modern Geometric Baby Quilt by Not Sew Strange
Because… it's absolutely stunning, modern and something that will be cherished forever.
Mini Hockey Stick by des Enfantillages
Because… hockey in the house on a cold winter's day is a ton of fun… and the sock on the stick is both cute and will save your floors!
Chill Out Onesie from House of Posie
Because… it's handprinted, unique and available in beautiful gender neutral.
Because… it's Mega Bloks – what kid doesn't love to build a tower and knock it over.
Twinkle Toes Tutu from peekaboo beans
Because… it's absolutely adorable and she will love twirling around in it.  Plus, peekaboo beans offers some of the highest quality, best thought-out ethical clothing around – and it's Canadian.
Because… it's so cute and retro.
Because… who doesn't want a whale to show off on their arm.
Princess Costume from Catherine Soucy
Because… it's soft, warm and cozy (and made locally!)
Peak Performance Tee from peekaboo beans
Because… the snow is here and it's time to get outside – and these clothes will last.
Dinosaur Coloured 6-Piece Cookie Cutter Set
Because… baking is always more fun when you get to make fun shapes and decorate them.
ALEX Toys – Early Learning String A Farm
Because… my kids loved this toy (plus it packs up small for the plane or visits!)
Because… playing doctor never gets old (and those glasses!)
Because… this set is amazing and will seriously blow away your little one (plus provide HOURS of fun)
Because… it's been two years and we've read this EVERY NIGHT.  It's a winner!
Because… c'mon – it's Darth Vader!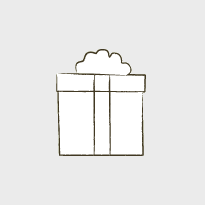 Schoenhut Band in a Box by Schoenhut
Because… kids of EVERY age love to bang a drum or shake a tambourine.  Instant party.
Looking for more ideas?  Find a ton of great buys on my previous posts here.
Can't get enough? Subscribe and I'll send you my weekly post roundup right to your inbox!  You can also keep up to date by following me on Instagram, Facebook, Pinterest and Twitter.